Dr. Dileep M R
MTA, MPhil, PhD and IATA Diplomas in Air Transport and Cargo
Director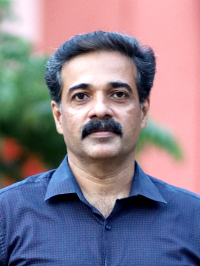 Dr. M.R. Dileep is a noted tourism academic, author and columnist. He has been an academic in travel and tourism for over two decades, worked as Vice-Principal at Pazhassiraja College (University of Calicut-,Kerala, India), with the Ministry of Higher Education (CAS Salalah), Sultanate of Oman, and as Head of Tourism at Kerala Institute of Tourism and Travel Studies (KITTS).
He has written a number of research publications, and conference presentations and seven books. His latest books are published by Routledge and Springer.
His qualifications include MTA, MPhil, PhD and IATA Diplomas in Air Transport and Cargo. Furthermore, was one of the contributors in the 'Encyclopedia of Tourism' (the first edition of it is so far the number one in the world), which is published by Springer, New York.
Currently he is the chairman of board of studies of tourism with University of Calicut and member of the same with Kannur University and Kuvempu University, in addition to his similar roles in the past more than ten universities/institutes.
He was appreciated by the Ministry of Higher Education, Sultanate of Oman for his significant academic contribution and received awards like PERFICIO Best young Achiever 2020, by DHS Foundation in collaboration with Campbell University, USA and 'Indira Gandhi Gold Award' of GEPRA for being an outstanding emerging contributor in academics and research (Tourism).